Spirit Week Rundown: November 17th – November 23rd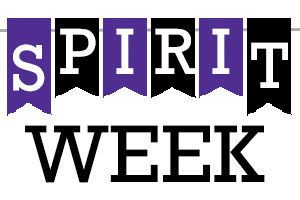 Spirit Week is here! Help your class win points by participating in dress up days and fun activities during lunch and after school! Feel free to participate or come watch the lunch competitions, flag football, and dodgeball to cheer on your classmates. Go Lions!
Class Decades & Colors: 
Freshmen: 50s & Blue 
Sophomores: 00's & White
Juniors: 80's & Pink
Seniors: 70s & Black 
Dress Up Days: 
November 17: Hawaiian Day
November 18: Decade Day (dress like the decade of your class)
November 21: Favorite Sports Team Day
November 22: Favorite Holiday/Season Day 
November 23: Class Color Day 
Events: 
November 17: Dodgeball, 6pm-8pm in Walsh Gym Sponsored by the NHS (proceeds will go to St. Jude Children's Hospital)
November 18: Bowling Night, 5pm-7pm at The Big Event 
November 21: Lip Sync, 7pm – 8:30 pm in auditorium ($5- money goes towards food drive) 
November 22: Flag Football & Wingbowl (half time) 6pm – 8pm at stadium 
November 23: Pep rally, end of day in Jones Gym 
Lunch Activities/ Class Competitions (Jones Gym LB1 & LB2)
Seniors: November 17 – Corn hole 
Juniors: November 18- Spike Ball 
Sophomores: November 21- Musical chairs 
Freshmen: November 22- Jeopardy 
Cake decorating: 
Submit entries by November 21 at 7:15 am.
Food drive: 
Bring nonperishable food items to E16 for the Cherry Hill Food Pantry, until November 22nd.  1 Spirit Week point is awarded for each item donated. NHS Hours will also be given for every 5 items donated.