Calling All Villanova Basketball Fans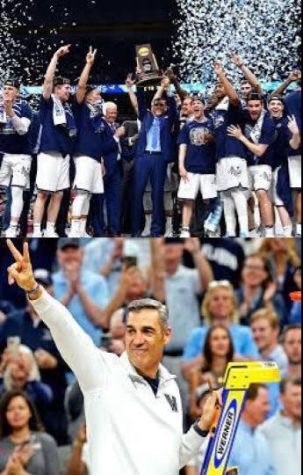 Earlier this year, the head men's basketball coach of Villanova University, Jay Wright, unexpectedly retired after leading the Wildcats through 21 seasons. Wright claimed he "didn't have the edge that he's always had" throughout his final season, which is ultimately what led him to make the decision. His impact on the program has proved to be significant after finishing off his career with a record of 520 wins and 197 losses. Moreover, Wright led his players through eight Big East championships along with two NCAA championships in 2016 and 2018. 
While pushing for his players' athletic success, Coach Wright has also been recognized for highlighting the importance of their education. On 69 occasions, the Villanova men's basketball players have achieved Academic All-Big East recognition, including all 13 players on the 2019-2020 roster alone. It can also be noted that every four-year player has earned their degree under Wright, which presents the passion he has for his athletes to succeed academically as well. 
Replacing Jay Wright as head coach is Kyle Neptune, who has worked under Wright as the assistant coach for eight seasons, excluding the 2021 season after he was hired to be  Fordham University's head coach. Although Neptune has experience coaching the Wildcats, his new role as head coach involves a much higher degree of involvement and focus that he may have to acclimate to. Additionally, returning players will now have to adjust to a new coaching style that may be drastically different from Wright's in their prior years. It will be interesting to observe the Wildcats' success in future years now that they are experiencing such a change in their leadership. Many Villanova Basketball fans question Neptune's ability to take on such a significant role in leading the boys to further success. 
Although Wright has stepped down from the head coach position, he still remains in the Nova Nation family as the Special Assistant to the President, which involves him in fundraising, advising, education, and more. His achievement of the John R. Wooden Legends of Coaching Award in 2018, two-time win of the Naismith National Coach of the Year Award, and especially his admittance into the Naismith Basketball Hall of Fame in 2021 have not only highlighted his dedication and success as a part of the Wildcats but also leave a huge void for Neptune to fill.