The Return of Tom Brady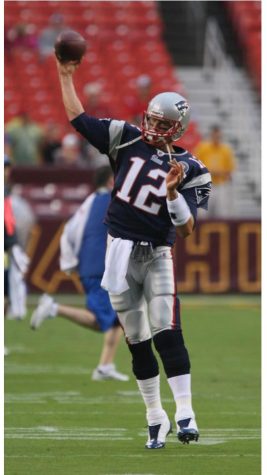 Earlier this week, Tom Brady, seven-time super bowl champ, five-time MVP, and sure-fire future Hall Of Famer announced he is coming out of retirement. Is anyone really surprised? Just two weeks before this year's Super Bowl and just a few days after his team, the Tampa Bay Buccaneers, were eliminated in the playoffs, Tom Brady took to Instagram to announce his retirement after 22 years of playing professional football. Included in the nine slide post, Brady told his fans how football was "an 'all-in' proposition — if a 100% competitive commitment isn't there, you won't succeed, and success is what I love so much about our game". It seemed as though he didn't feel he still had the competitive commitment he referred to. He acknowledged his love for the sport and how grateful he was for everyone involved in his football career. 
Saying goodbye to a long superstar career is very hard for world-class athletes. Usually,  stars know it's time to take off the jersey because their skills, speed, and strength are no longer what they used to be. Young, less accomplished players begin to play better and threaten the star's legacy. Often, a serious injury ends an all-star's career. Retiring at the top of your game is extremely rare. In football, Jim Brown, who is considered the greatest football player in the game's history, retired after winning the NFL rushing title several years in a row. 
Two of the best basketball players in NBA history, Michael Jordan and Kobe Bryant, both retired then came back to the sport because they missed the game and they felt they had more good years left. 
Now Tom Brady joins that shortlist. Two months after his post, Brady says he is returning to the Tampa Bay Buccaneers."These past two months I've realized my place is still on the field and not in the stands," Brady wrote on Twitter. "That time will come. But it's not now. I love my teammates, and I love my supportive family. They make it all possible. I'm coming back for my 23rd season in Tampa. Unfinished business." Opening day for the NFL is only about six months away so it won't take long to see whether Tom Brady still has what it takes to get back to Super Bowl or if he should have stayed retired to take trips to Home Depot or the grocery store instead.