Mikaela Shiffrin Struggles at the 2022 Olympics
The 2022 Winter Olympics were predicted to bring multiple gold medals and podium finishes for American Alpine Skier Mikaela Shiffrin. She initially entered to compete in the 5 traditional individual events. These include the Slalom, Giant Slalom, Downhill, Super Giant Slalom, and the Alpine Combined. She later added the mixed team parallel slalom, becoming only the second woman to compete in 6 events at the Olympics.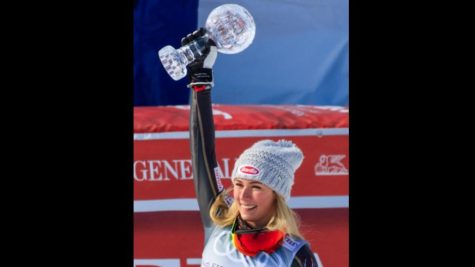 On the Alpine skiing world cup circuit, which is the main competition platform for alpine skiers, she is ranked first overall. The season stretches from October to March, and there are still over a dozen races before it ends. Mikaela has accumulated more points than other talented women such as Slovakia's Petra Vhlova and Italy's Sofia Goggia. She participates in 5 events but specializes in the Slalom and the Giant Slalom races. On the circuit she is ranked second in the slalom and third in the Giant Slalom. She is also ranked in the top ten Super Giant Slalom and in the top fifty in the downhill event. 
Despite high expectations, Shiffrin underperformed at the olympics. She was disqualified from her first two events – Giant Slalom (GS) and Slalom. She won gold in both of these events in previous Olympic games, so her disqualification was a big blow to US Skiing.  During the GS, which was her first event of these Olympics, she crashed out in her first of two runs, resulting in her not finishing or being able to participate in the second lap. During her Slalom event, she took a wide turn and was unable to stay on the course, resulting in her missing one of the gates she had to clear. After disqualification, viewers across the world watched her sit in the snow on the side of the trail, clearly distraught, for another 20 minutes. 
Despite these major setbacks, Mikaela decided to continue her Olympic quest for gold by participating in the Super Giant Slalom event. She finished 9th out of 44 total women. Although the place appears disappointing, Shiffrin is not a specialized speed skier, so her place overall is not unexpected. She also participated in the downhill event on Tuesday (February 16), but placed 18th overall out of a field of 36 total women. She finished 2.49 seconds slower than the gold medalist Corinne Suter, who competes for Switzerland.
Mikaela also competed in the Alpine combined and the mixed team parallel slalom, but did not medal in either event.