Philadelphia 76ers Show Electrifying Start to the Season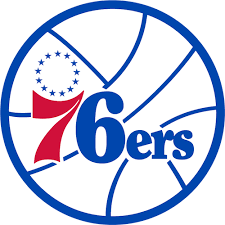 As the one-third mark hits for the 2020-2021 season, the 76ers are looking like the top team in the league. Getting off to a 17-7 start is no fluke this year. Standing at the top of the Eastern Conference, this team is looking ready to make a deep playoff run. As a longtime 76ers fan, this year I have hope. As in past years, people say the team needed just one more player to make the push into a title contender. This year is our year. The reasons why I feel so confident in our team are Embiid's consistent MVP level play, elite-level defense, and the veteran leadership of Danny Green and Dwight Howard. 
The most obvious reason for the 76ers success is Joel Embiid's MVP level play. Joel is averaging 29.3 points per game (PPG), 10.7 rebounds per game (RPG), and 2.7 assists per game (APG) on 55% shooting from the floor and 85% from the free-throw line. Joel hasn't only been a force on offense but for defense too. On defense, he averages 1.2 blocks per game (BPG) and 1.3 steals per game (SPG). As I look at these stats, they scream MVP. But there's more. A statistic in basketball called PER shows how truly efficient a player is and how much he affects the game. Of course, Joel Embiid leads the league in PER with 31.38. 
This season shows how much Embid has matured over the past offseason, and he is showing how dominant he can be. In a postgame interview from Miles Bridges, he states, "Embiid is unguardable right now. I don't think there is anybody in this league that can guard him when he's hitting shots from 3 and especially when he's in the post." Bridges further noted, "We tried to send double teams and he was hitting turnaround fadeaways. It's tough, that's why he's the top MVP candidate right now, and he's playing at a very high level. It's tough to stop him." That is some amazing praise coming from an opponent and just shows how dominant his play has been.
The second reason for the 76ers success is the elite-level defense the team is playing, especially Ben Simmons. The team has an outstanding 108 defensive rating, which puts them at fourth in the NBA. With the amazing defensive talent the 76ers have with Simmons and Embiid, they should be that good defensively. The most surprising part is that Matisse Thybulle is blossoming into a defensive all-star. This sudden growth is nothing new because we saw flashes of it last year. His highlight game was against the Indiana Pacers, where he was a big part of a huge comeback in which he had 2 blocks and 4 steals. This team never quits on the defensive end, and it has shown in their record.
The final reason for the 76ers success this year was the leadership from Dwight Howard and Danny Green. Leadership is something that doesn't show up in the stat sheets. As both of them have been in the league for a long time, they have learned the ins and outs of the game. Danny Green coming off of two championships with two different teams back to back is no mistake. As a veteran shooter, Green definitely has been making a positive impact for young shooters on the team like Furkan Korkmaz and Seth Curry. Dwight Howard, who was once an MVP, seems like he has taken Embiid under his wing. This has shown greatly throughout Joel's MVP campaign. In an interview, Howard shared his thoughts on Embiid,  "This season, he's playing with a new intensity, a new effort, and coming from the same position, it's kind of like we're in the same situations." Howard added. "Top of the East, playing really good, I just want him to keep going. I'm so proud of him, whatever I can do to push him whether that be in practice, sending him messages to help him, just do whatever, because he really has a chance. I see it, I see it." This shows the veteran leadership, which I believe has been part of the success of the team.
This team will continue to excite its fans with Embiid's playing level, the team's defense, and veteran defense coming off of the bench. These 76ers, who normally aren't talked about much, have been making NBA headlines left and right. Hopefully, this 76ers success continues.