FOP Party 2019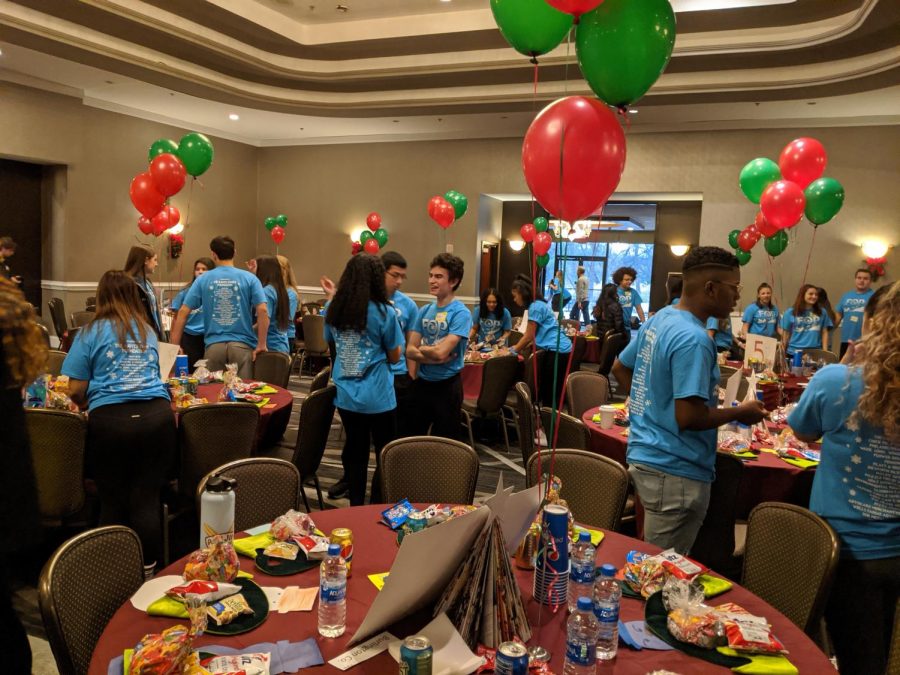 The annual FOP Party took place on Monday December 16th. This is a tradition held by the Fraternal Order of Police that many people anticipate. For the past 45 years, this event has been the best way to begin the holiday season with gratitude and kindness. This is a party that the Student Government Organizations from Cherry Hill High School West and East host for hundre
ds of children with special needs within the Cherry Hill and surrounding districts at The Crowne Plaza.
The preparation for this event included the help of hundreds of volunteers between West and East, as well as the tremendous support and guidance from advisors Mrs.Hensley and Mr.Davis. This event allowed for both high schools to come together and do something great for the guests that attended. The efforts of both schools work in conjunction to create an event that many look forward to each year.
To commence the party, each group of guests was welcomed at the door with applause and cheers as volunteers walked them to their tables. Each table had three volunteers to not only bring them their meals, but to also take the children that wanted to dance to the dance floor. Guests were also given the opportunity to create crafts at an activity table and pet service dogs. Walking through the banquet hall and seeing everyone dancing and having a great time reminded us all of w
hat this day is truly about. The purpose of this event is to ensure that everyone that attended had the best day possible filled with endless holiday spirit.
Another fundamental part of this event is the Santa Room that opens up towards the end of the event. Both West and East decorate a space that transforms the Crowne Plaza into Santa's workplace. Seeing all of the children open up to Santa, and watching their eyes widen when he knew all their names was truly magical.
Over all, the FOP party is a day that brings joy into the lives of not only those attending but the volunteers as well. Volunteers are able to meet so many people full of light and happiness. Many were dancing, and everyone overall was having a great day. This is an amazing event that I encourage students to partake in because of the positive effect it has on everyone that attends. I am certain that this is an annual event that will continue to be apart of the lives of many.