Need Guidance? Here's Mr. Vanni!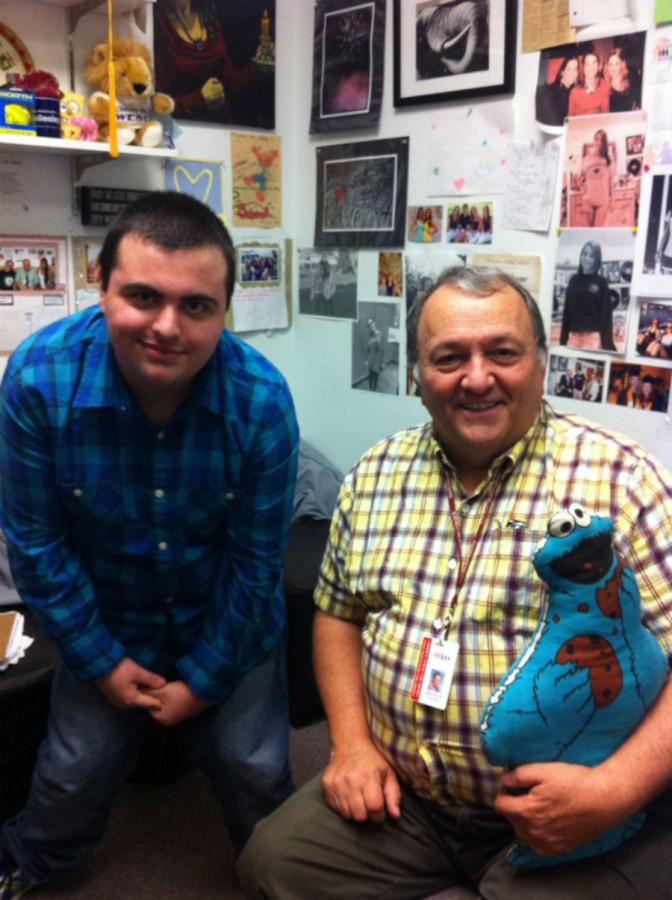 One of the most important aspects of high school is preparation for what comes next. I have been very fortunate to have a great guidance counselor, Mr. Vanni. He is a source of support and knowledge.  In November, I got the chance of a lifetime to interview him. He is truly one of West's finest.
Mr. Vanni was born in Perth Amboy, New Jersey at 10:30 AM on Saturday, September 16th, 1950. He had a love of baseball as a youth and in high school he wanted to become a baseball player. He said it wasn't meant to be, but he got to play baseball in college for fun, which he described as a "thrill." Luckily for Mr. Vanni, his Italian heritage helped him get a job in the construction trade. He got a Union Card (meaning he was a member of the construction union) at age 15. He worked as a construction laborer which was high paying.
Mr. Vanni said he always enjoyed school. He found that he was very good at comforting people. He joked that there are two types of boys: the boys you talk to and the boys you date. He said that he was always the boy you could talk to. During his college days he studied education alongside engineering. He finally majored in English Literature and Psychology and minored in Education. In order to become a guidance counselor, he needed to get a masters degree, which he did.  I asked him how long he has been a guidance counselor and the answer was his favorite number: 41. He has spent 26 years as a school counselor with 15 of them at Swarthmore College in Pennsylvania and the last 15 at West.
In answer as to whether guidance counseling has changed over the years, he said yes, but, not for the better. Mr. Vanni described that in the last decade he felt like his job had been hijacked by bureaucrats and politicians. Instead of having the guts to face the difficult issues of inequality and injustice they choose to blame society's problems on the schools. For example, if a school doesn't do well on state tests, the teachers get the blame. This makes educators' jobs very stressful.  On the other hand, he says some things are actually better now about his job.
He said guidance counseling now is "not just about where you want to go to college, it's also how are you doing?" Even with all the changes in counseling, Mr. Vanni has never lost his passion for his job. Every time I've seen Mr. Vanni he is always smiling and joking around. That is one of the reasons I'm lucky that he's my guidance counselor.
When asked how he stays chipper all the time, Mr. Vanni jokingly answered "caffeine." The real answer is that he's just happy to help people with their lives. Mr. Vanni says the thing he loves most about his job is the human interaction. There are times when he has to deal with a student going through a difficult time, but he is glad he can provide comfort, strength and good ol' chocolate. He says he is like a GPS; he can give directions and help people arrive at their goals. The greatest success of his job is seeing people succeed.
So what advice does he give to current and future high school students?
He says not to be too hard on yourself.
Sadly, Mr. Vanni will be retiring in June of this school year. He said he'll miss the staff and students but looks forward to being an independent college advisor, which is something he has wanted to do for a while now. He hopes that by the time he turns 90, he will see today's generation become successful. It's a shame he won't be part of the West community after June, but his legacy here at West will always be remembered.