It's Been 6 years Since Zayn Left One Direction: Here's What He's Been Up To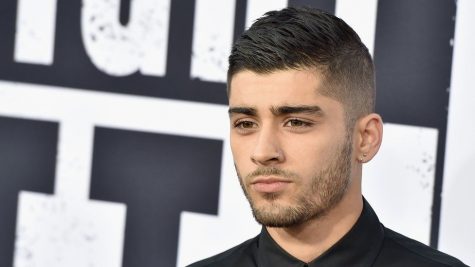 March 25, 2021 marks the 6 year anniversary of Zayn Malik's departure from the European boy band, One Direction. Here is a complete timeline of the young singer's life since 2015.
March 25, 2015: Zayn Malik announced he was permanently leaving One Direction. The news was spread through a tweet on the official One Direction Twitter page. Malik's main reason for leaving the band, which he had been a part of for almost 5 years, was that he wanted a normal 22-year old life.
May 2015: One Direction discussed their views on the departure of bandmate, Zayn Malik. During an interview on The Late Late Show, Liam Payne explained that the decision was sudden and unexpected. The boys thought that he was happy and were caught off guard when Malik said that he wasn't. Following Malik's departure, the boys were angry but slowly accepted the fact that it was what was best for him. 
November 2015: Zayn did his first solo interview with Fader magazine. The artist explained that the music that he wanted to create simply did not fit into the image of the band. So, he decided to leave. 
January 2016: Zayn's first solo, called "Pillowtalk", was released. 
March 2016: Malik's first album was released, named Mind of Mine. The album consisted of 18 songs, with a strong R&B theme.
November 1, 2016: Zayn released his autobiography titled, Zayn. The book, which eventually became a New York Times Bestseller, focuses on Malik's struggle with anxiety.
2016: Malik became the first British male artist to debut at number 1 in the US and the UK.
January 2017: Zayn released a shoe line with designer Giuseppe Zanotti.
December 2018: Zayn's second album, Icarus Falls, was released containing 27 songs.
September 23, 2020: Malik welcomed his first child with his girlfriend Gigi Hadid, a girl named Khai. 
When Zayn left One Direction, people were skeptical of his future. Nevertheless, he continued on a path to success and has become famous in his own right. 
https://www.thethings.com/zayn-malik-life-after-one-direction/
https://www.billboard.com/articles/columns/pop/8022277/zayn-career-highlights-since-one-direction-timeline
https://www.billboard.com/articles/columns/pop/9357414/zayn-left-one-direction-timeline
https://www.rollingstone.com/tv/tv-news/one-direction-open-up-about-zayn-maliks-departure-on-late-late-show-43815/
https://www.the-sun.com/entertainment/754500/gigi-hadid-baby-zayn-malik-announcement/