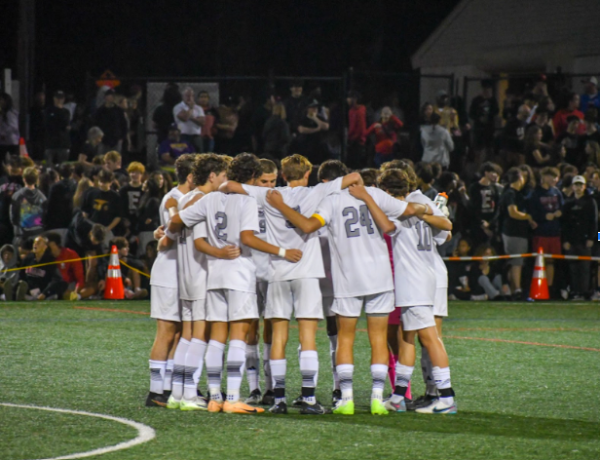 Picture from @machoflicks (Instagram)
On September 30, 2023, the clash of the titans commenced at the Decou Lacrosse and Soccer Field Complex, as the Cherry Hill West boys' and girls' soccer teams faced their rivals from the east side of town. The classic eastside-westside matchup featured a sideline filled with white and black shirts, as West students promoted the game with a "white-out."
The battle began at 5:30 PM with the girls' game. Freshman Veronica Jablonski began the game off with a goal and kept her efforts on-ball with two assists down the line. The star for the Lady Lions was senior Kennedy Erdman, who scored a hat trick to send West over the edge, dominating East with a 4-1 victory to open the night out. Senior Madison Bauerle added to the box score with an assist, and senior goalie Abby Leporati held down the fort with ten saves.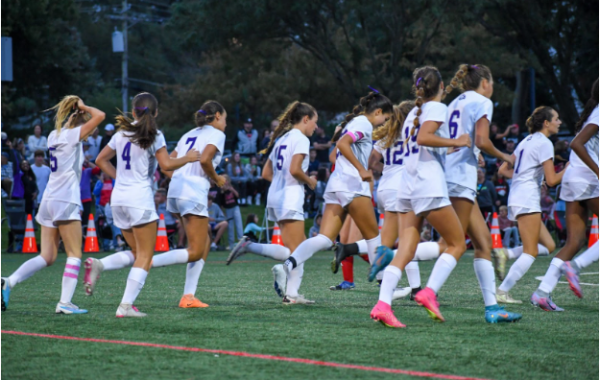 Picture from @machoflicks (Instagram)
As for the boys' game at 7:30 PM, the Lions and East Cougars were deadlocked in a gritty defensive battle. Senior goalie Leo Orefice was a brick wall on the goalpost, recording 6 saves. Neither team was able to find a ball in the back of the net, until an own-goal by Cherry Hill East, to let the Lions lead 1-0 two minutes into the second half. Both teams did not give up on the defensive end, allowing the Lions to snag a 1-0 victory.
The girls' team took back the inter-town rivalry after losing 2-1 in last year's matchup against East, while the boys will hold the trophy after tying 0-0 with East the previous year.
All pictures courtesy of Nathaniel Camacho. Access all of the pictures here.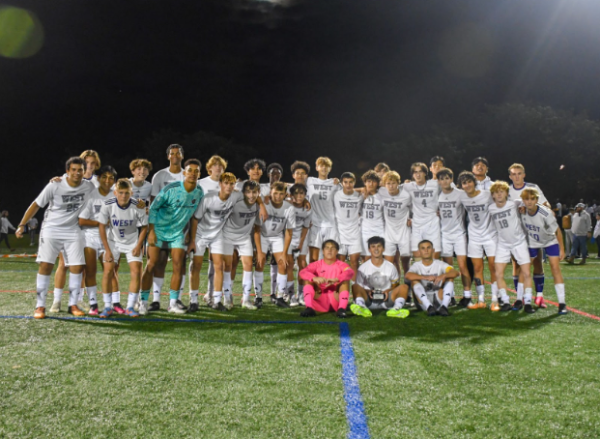 Picture from @machoflicks (Instagram)