Even the Greatest of all Time whispers the name – "Serena"
She has 23 Grand Slam titles. A shocking four Olympic gold medals. An incredible 858 tour victory. An amazing 319 weeks ranked number one. A record 186 consecutive weeks at number one. Each of those all-time records.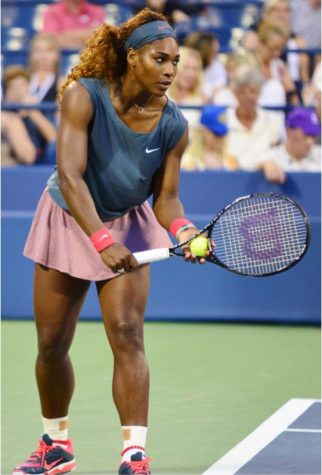 With numbers like that, after 27 years, even the most competitive athlete would ask if there's anything left to accomplish. 
Serena Williams asked that of herself, and her answer was a resounding yes but not on the tennis court–a court and a sport she dominated throughout her career. Serena cemented herself as one of the most influential and best athletes in the world soon after her Grand Slam debut at age 16. There, ironically, she lost to her older and already highly-ranked sister, Venus, after beating the tournament's number 6 seed a round earlier. That was all the more remarkable considering Serena was only 14 years old the first time she picked up a racquet. Tennis was an unlikely sport for a girl growing up in South Central Los Angeles, but she played it like no woman in the history of the game ever imagined it could be played.  Her opponents described her as "fierce" and "intimidating." It was often thought that she could have beaten some of the men's professional players, but there was no Billie Jean King vs. Bobby Riggs match to find out. 
Her farewell Grand Slam Tournament was this year's US Open where she lost in the third round but Williams had no regrets. After all, she has more to accomplish off the court with her business interests, her daughter, Olympia, and her husband, Alexis. She's earned her retirement. No last name is needed. She's Serena.