Tiger Woods' Return 
On April 7th, Tiger Woods teed off at the Masters. Golf's most prestigious tournament. Tiger has won the Masters 5 times, second only to Jack Nicklaus, considered to be the greatest golfer to ever play. Just  fourteen months ago, Tiger veered off of a California roadway on the way to a charity event and flipped his SUV several times. He broke his leg and ankle so severely that he needed surgery to install pins and rods and there was a chance that he would never walk again.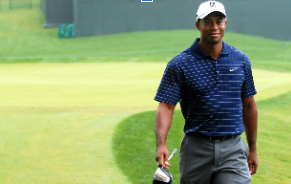 Not only did he walk again, but he walked the famous Augusta National Country Club while making the cut in his first competitive round of golf after the accident. Most experts were convinced that he would never play another golf tournament, let alone a major tournament like The Masters. 
Woods has suffered a number of injuries that would have ended any other golfer's career. In 2008 he played and won the U.S. Open – another of golf's major tournaments – with a broken leg. He also needed back surgery but came back to win more tournaments, including the 2019 Masters. Off the course, he suffered another car accident in 2009 after losing control of his car due to prescription drugs after the back surgery, which sidelined him for almost a year.
Perhaps no other athlete in any sport has suffered as many serious physical and personal setbacks as Tiger Woods. He didn't put on another green jacket (the traditional award for Masters Champions), but that was not as important as the fact that he played – and made the cut for the tournament. If there was an award for the most resilient golfer to ever play, Tiger Woods is certainly the master.