14-Year Old Suspected Killer Still On the Run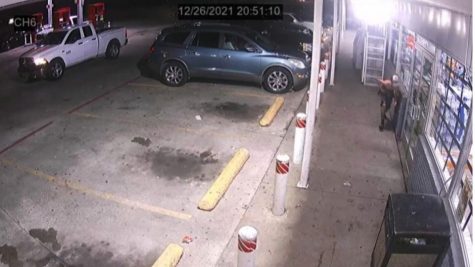 Image from:

CNN
On December 26, 2021, in Garland, Texas, a 14 year old boy jumped out of his father's Dodge Ram shirtless, entered a convenience store, and shot four people. There were three resulting victims—Xavier Gonzalez, 14, Ivan Noyala, 16, and Rafael Garcia, 17, and one injured but lived, according to CNN. The killer's father, the get-away driver, turned himself in just a day after the event, and was held on a $3,000,000 bond.
Soon after the shooting, the 14-year-old suspect was identified, as Abel Acosta, and arrested. However, he was released to his family due to just days after being arrested. Police believe the motive was to target the teenagers in the store, due to the 20+ 40-caliber pistol shell casings. 
Fast forward to February 2023, the father, Richard Acosta Jr., was automatically sentenced to life without parole on the 10th, according to an article from CNN. Since his son is still on the loose, a reward for $10,000 has been proposed to anyone who brings Abel Acosta into custody.