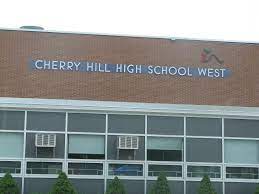 On September 15th, I had the opportunity to meet with Dr. Burns. His first weeks as Principal of Cherry Hill High School West can best be described as "exciting." He's officially held the position since July, but September was the first time since then that there had been students in the school. He was happy to see West students again, especially those in 12th grade, as they had been his students when he was a grade-level principal.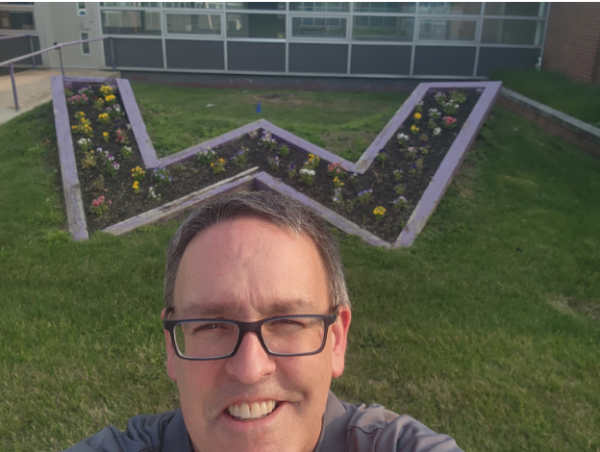 Over his years in education, Dr. Burns has held a number of positions. These range from Biology teacher to Science Supervisor to Grade Level/Assistant Principal for the Class of 2024. He's also worked at East, where he taught math. He also served there as an Athletic Director and Assistant Principal. Most recently, he's been an Assistant Principal at West since 2017. In addition to these jobs, Dr. Burns could often be seen on the field. He's coached softball and basketball at East.
While he has history at East, Burns refuses to allow that to dull his competitive nature, his school pride going as far as his purple sneakers. He enjoys going to different sporting events, and has been to every fall sport (including marching band camp) this year, but declined to state his favorite in order to keep the peace between teams. Burns stated, "We've had very successful teams." Especially boys and girls soccer, which won sectionals on his birthday last year.
Dr. Burns' history at Cherry Hill High School West hasn't been purely professional: his first role was as a student. He wants students to know: "I'm like [you]. I went here. I graduated from here. I experienced West like you are now." During his education at West, Burns ran track and played basketball with his friends daily in the Jones Gym parking lot, which used to have basketball hoops. 
In regards to the new policy changes surrounding homeroom, lunch, and latenesses, Dr. Burns emphasizes the importance of safety: "Students need to understand that everything that we do, we have to keep their safety in mind. It's absolutely critical." Additionally, while this type of lunch period seems new to students, there were versions of this kind of lunch before the pandemic.
Dr. Burns also views the West Way as incredibly important to faculty and students themselves. "When we talk about the West Way, and we talk about kindness, diversity, and legacy," he stated. "I focus sometimes on the legacy piece from the standpoint of 'we all have a legacy, what is your legacy at Cherry Hill West?' And for students, 'where did you start, where did you finish, what did you do while you were here?'" Legacy is crucial to him, as he's been in the school district for many years, as both a student (13 years) and an employee (24 years). The legacy Dr. Burns wants is leaving the school better than he found it. His goal for this year is to prepare students for life after high school.