Matilda at West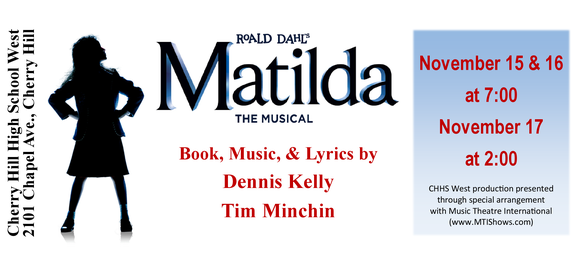 This year the musical is Matilda. It will play on November 15th and 16th at 7pm and on November 17th at 2pm in the Cherry Hill West auditorium. Tickets are $12 for adults and $10 for students.
Matilda is about a very intelligent little girl with psychokinetic powers. Her parents are cruel. Matilda begs her parents to let her go to school. At school, she has a very nice teacher but a very mean principal. Matilda loves her teacher and asks for her teacher to adopt her. Her teacher does and Matilda gets the love she deserves.
The play is a great way for community members to get involved and build new relationships. To be in the fall musical, cast members have to be in 3rd grade or higher and a student in Cherry Hill Public Schools.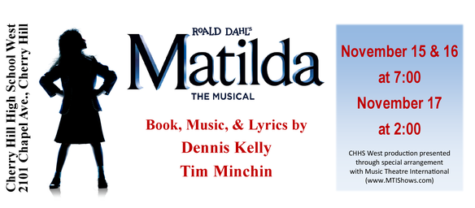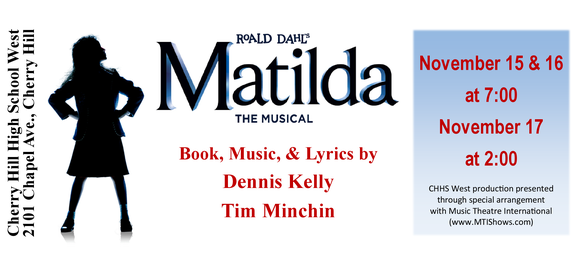 Choosing a musical is a difficult process. Mrs. Messias is one of the West staff working on making the fall musical successful. 
When choosing the musical Mrs. Messias stated, "We look for shows that will have appeal to families. Matilda is a great family-friendly musical."
"It's a difficult process. We have about 100 students audition. The students who get the leads have to be strong actors and singers," stated Mrs. Messias. The fall musical is a big commitment. It takes a lot of hard work and dedication. The students must work very hard to make their performance successful.