Gay Straight Alliance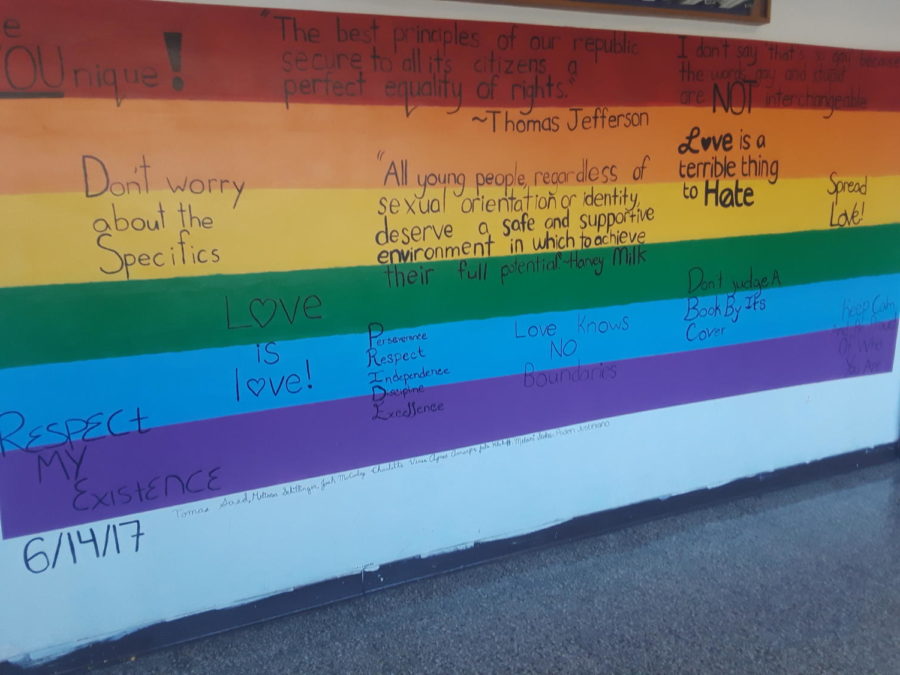 Sean Tomasetto '19, Assistant Editor-in-Chief
October 30, 2018
Cherry Hill High School West's Gay Straight Alliance, referred to as the GSA, aims to provide a comfortable, supportive, and non-judgmental environment for anybody who comes, regardless of sexual identity.

GSA can be found nearly every Monday after school in room D5, with the next meeting on October 15th. Supervised by Mrs. Schmarak, and led by co-presidents Josh McCauley and myself, GSA is welcome to anybody with interest in LGBT issues, whether or not you're actually a part of that group. The environment is casual and non-judgemental, and nothing said within the room ever leaves it unless there is a suggestion of danger.
This December, GSA hopes to decorate the glass showcase near the main entrance, and aims to do projects similar to the mural found outside of the library in order to spread the word.
Below is an article written about GSA last year, with some further information.
https://www.westlionsroar.com/news/2017/12/11/gay-straight-alliance/

For any questions or concerns regarding GSA, you can email Mrs. Schmarak at [email protected] For information and advice regarding LGBT matters, visit http://bgiok.org.uk/.