Fermata and Men of Note go to ICHSA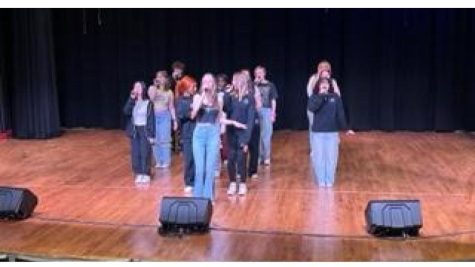 Fermata and Men of Note, two of Cherry Hill West's celebrated acapella groups, got up early, got on the bus, and arrived at the ICHSA Mid-Atlantic Quarter competition, at Northern Highlands Regional High school at 10:00 AM where they headed to their personalized dressing rooms rooms in order to prepare for their biggest performance of the year to date. All of the groups were called to the auditorium where they selected the order of performances and reviewed the events of the day.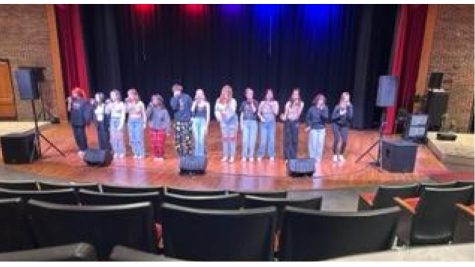 From Fermata, Mia Watson drew the second performance slot. From Men of Note, Jimmy Hutchinson drew 8th. Each group was told by their gracious advisers that the competition was more about having fun and enjoying this experience rather than winning. Each group would perform three songs but only had ten minutes to do so. 
Fermata and Men of Note each took the morning to prepare for competition by getting changed into their performance attire and warming up. Both groups also had to do mic checks prior to the beginning of the competition. Ashley Engelson and I recorded their mic checks so that both groups could review them and make notes and corrections. Mic check was critical to get a feel of the stage and to get a feel for the new microphones they had to use, provided by ICHSA.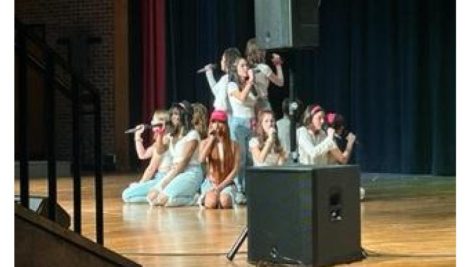 Between mic check and their time to perform, the groups rehearsed in their dressing rooms. 3 o'clock eventually rolled around, and the nerves were high. Fermata lined up in microphone order and prepared to brave the stage. Right before they went on they did a group huddle where they shared encouraging words.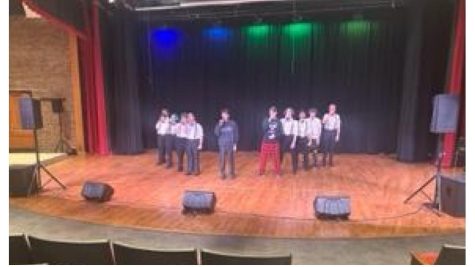 Fermata performed an amazing set and their vocals just blew the crowd away. Their performance brought tears to my eyes and sent chills down my spine. The crowd enjoyed everything about their performance and even the other groups cheered them on. Not only did they do an amazing job but they looked like they were having a fun time. At Intermission, Men of Note did one last warm-up… then appeared on stage. They did an incredible job and their soloists blew the crowd away.  Mr. Dalio watched both of their performances from the booth and it brought tears to his eyes. He was so proud of them.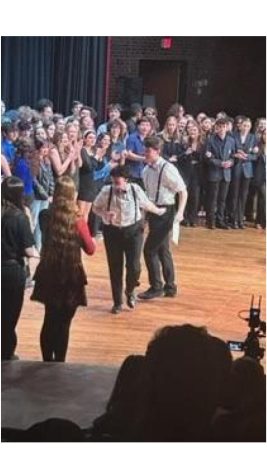 Then came time for the award, and the energy was high. First came individual awards, and I would like to congratulate Tyler McGrath on receiving the best vocal percussion award for Fermatas set. He did an incredible job: he did two whole sets as the percussionist, which is not easy to do. Next, I would like to congratulate Men of Note for placing third overall. Congratulations! I think you all were wonderful and did an amazing job! Finally, congratulations to Fermata on placing fourth overall. I think your set was amazing! 
Next year I believe that all of you will do amazing things and do even better. I certainly enjoyed watching each group perform and I am so happy that I got the opportunity to,  as well as experience this competition with them. I am so happy that I got to watch it all come together and it sounded amazing. If you would like to watch Fermatas and Men of Notes performances you can watch them on Youtube!