Only the Beginning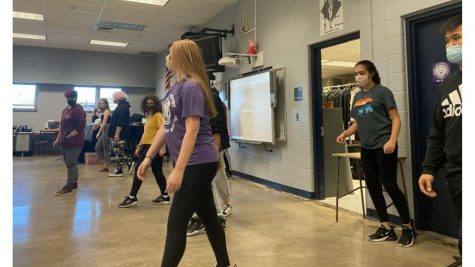 Caption: Mamma Mia choreographer, Ashley Engelson, teaches the first few lines of her dance at auditions on Thursday.
The after-school hours of high school students are often occupied with retail jobs and algebra homework. But for the choir students at Cherry Hill West, they've recently been spent under the gleaming lights of the Auditorium or on the risers of the choir room with Mrs. Siegel and Mr. Dalio.
The sign-up sheets for Broadway Night auditions went up over the past few weeks and since then, 12 students reserved time slots for dance auditions and 16 for vocals. Broadway Night has been a celebrated event at West since the 1990s. Past themes have included "From Page to Stage" and "The Teenage Years." And November 16th-November 19th, students did their best to secure spots in numbers choreographed under this year's theme "Broadway at the Beach". 
Vocal auditions took place on Tuesday and Wednesday as, individually, high schoolers performed songs from famous movies like Titanic and The Little Mermaid in front of their vocal teachers. Junior, Ashley Engelson held a debate with herself as she contemplated whether she should sing a song she felt comfortable with, "Part of Your World" from The Little Mermaid, or a song she felt was more of a risk, "My Heart Will Go On" from Titanic.
"I wanted to stand out," she said, regarding her decision to sing the hit from Titanic. "There were at least four other people singing 'Part of Your World' and I figured I had nothing to lose."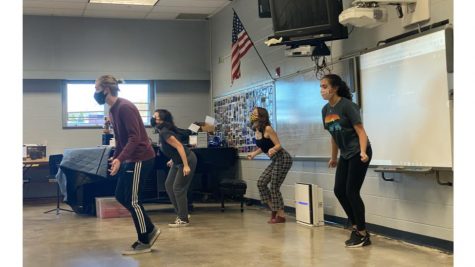 On Thursday, dance auditions were held. Seniors Rayna Lymper and Lila Mahaffy and junior Ashley Engelson were selected to choreograph medleys for the performance. 
"I had always told Mrs. Siegel that I could choreograph anything if she ever needed me to," Lymper recalled the way she found out she would get to choreograph for the special night, noting "I found out through email." She was given the task of creating a routine for music from Once On This Island. 
Mahaffy will be choreographing a Beach Boys Medley and Engelson will be arranging a routine from a selection of Mamma Mia songs, which was used as an audition piece on Thursday.
Each choreographer is looking for something special in their dancers. "I'm just looking for people who genuinely love to dance and will look like they are enjoying themselves on stage to enhance the dance that much more," Lymper said.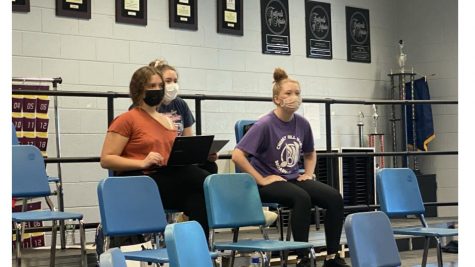 Caption: Judges Rayna Lymper (left), Lila Mahaffy, (middle), and Ashley Engelson (right) observe dancers as they decide who they'll select for their medleys.
Engelson described her ideal performer as, "someone who can pick up dance moves quickly, who has enthusiasm and a good attitude".
Dancers were divided into small groups and given a few measures to work with. While each dancer presented excellently, it proved to be a challenge for the choreographers to divvy them up between medleys. "I think the most difficult thing is trying to grasp what they want to do and what moves they are comfortable with," Mahaffy explained. "For a dance to be good,  there needs to be confidence and comfort in people that they know what they are doing and that they can achieve it." 
Makeup auditions took place on Friday and the list of selected participants followed suit.