17 Best Songs For When You're Feeling Down
These are the 17 best songs to listen to when you're feeling sad, emotional, or just want a break from everything. 
By Jessica Amabile
This is a list of songs guaranteed to help find you a new favorite song (or songs) to listen to when you're having a not-so-great day, week, month, year, etc., or when you want to feel a little less lonely during an astonishingly long pandemic.  Some of these songs are more upbeat and will hype you up, while some are a bit sadder but let you know that you're not alone.  The songs are listed alphabetically and have a link to their YouTube video under each picture.  Enjoy!
Annabelle's Homework by Alec Benjamin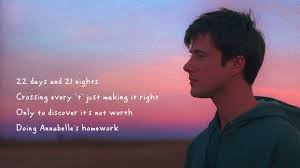 Alec Benjamin – Annabelle's Homework [Official Lyric Video]
Annabelle's Homework describes someone who likes a girl so much that he's willing to spend hours doing her homework for her, as well as his own.  Eventually, he realizes that Annabelle is just using him, and he's disappointed in himself for falling prey to that.
Don't Be Sad by Tate McRae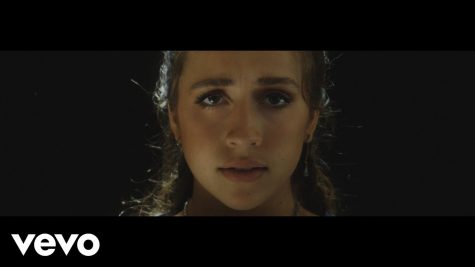 Tate McRae – don't be sad (Video)
This song is honestly something I can relate to, and have listened to on repeat for a while.  Tate talks about how some of her friends disregard her feelings, and despite everything that she's dealing with, she's okay.  They make her feel bad about herself by telling her things like, "Don't be sad", "Just be happy" and many other harmful things.
Don't Start Now by Girl in Red (Marie Ulven)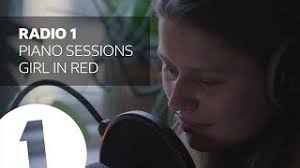 girl in red – Don't Start Now (Dua Lipa cover) Radio 1's Piano Sessions
Don't Start Now is a cover of Dua Lipa's song, Don't Start Now.  This is about someone moving on after a breakup and how well they're doing now that they're not with that person anymore.  In the video above, Ulven demonstrates her breathtaking vocals that will pull at your heartstrings.
Driver's License by Olivia Rodrigo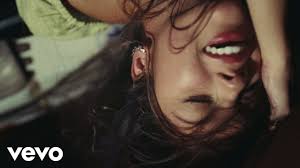 Olivia Rodrigo – drivers license (Official Video)
Driver's License, one of Rodrigo's most recent songs, talks about Rodrigo getting her driver's license and how that reminded her of her most recent heartbreak.  She even mentions "And I know we weren't perfect but I've never felt this way for no one."
Fake Smile by Ariana Grande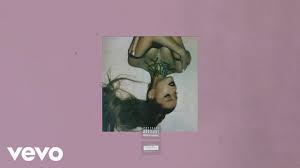 Ariana Grande – fake smile (Audio)
Anyone out there who has honestly been through a lot and is tired of hiding their feelings, Fake Smile is for you.  This song mentions that people should be allowed to feel their feelings without feeling bad about it or having to hide them.  
Fell Apart by Tate McRae (only on YouTube)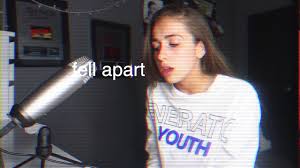 i wrote a song… (fell apart) – tate mcrae
(Yes, I know it's another Tate McRae song, but I couldn't leave this one out!)  McRae describes Fell Apart as about guilt.  It describes someone who had been bottling up their emotions to hide them from the world but eventually, they couldn't hold it in anymore and, as mentioned, "fell apart".  
Heather by Conan Gray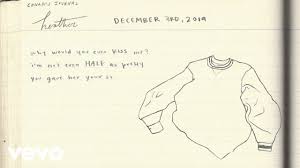 Conan Gray – Heather (Lyric Video)
Heather is the story of a typical high school crush.  The whole 'you-like-someone-but-they-don't-like-you-they-like-someone-else' kind of thing.  Gray even says things such as, "I wish I were Heather" to demonstrate how much he'd like to be the person that his crush was dating.
I Love Me by Demi Lovato

This is an upbeat song that talks about what others might not.  Lovato mentions comparing herself to others, mentally beating herself up, and asks herself, "I wonder when I love me is enough".
I Need To Be Alone by Girl in Red (Marie Ulven)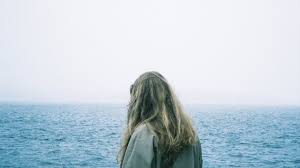 girl in red – i need to be alone.
I Need To Be Alone mostly talks about, you guessed it, the need to be alone.  Ulven mentions that she feels like she's wasting her life and that she needs to be alone so that she can sort through what she's stressing about.
Invisible by Anna Clendening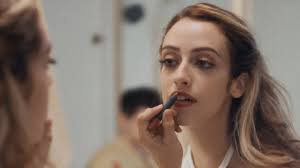 Anna Clendening – Invisible (Lyrics)
Invisible is for anyone who has ever felt, well, invisible.  In this song, Clendening feels like her crush won't notice her, and seems to have lost hope that it could ever happen.  Clendening also seems to be mad at herself for falling for someone who overlooks her constantly.
Just Friends by Jordy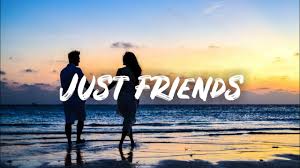 JORDY – Just Friends (Lyric Video)
Just Friends has a catchy, almost upbeat tune but sad lyrics.  Jordy wonders why his friend doesn't like him as more than a friend like he does.  However, it does seem like Jordy knows his crush won't ever like him as more than a friend.
Like You Like That by L Devine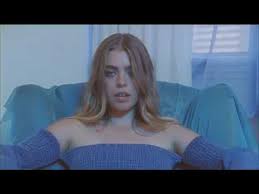 L Devine – Like You Like That (Official Video)
In this song, Devine sings about how much she likes her crush, but since her crush is a friend of hers, she's unsure whether or not she should make a move because she doesn't want to wreck their friendship.   
Mixed Signals by Ruth Berhe (Ruth B.)

Ruth B. – Mixed Signals (Lyrics)
This song is pretty amazing and has helped me through some hard times.  It's about someone who gets a lot of mixed signals from their friend or partner.  One minute, her partner will want to say goodbye and leave, but they always end up coming back and apologizing, Berhe always forgives them and welcomes them back, and doesn't like that she does it.
Princess by Fletcher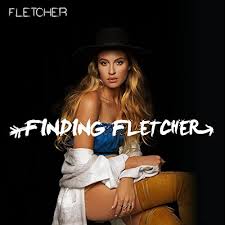 A sad but inspirational song, Princess talks about always keeping your head up, no matter what happens.  In this song, Fletcher mentions, "So princess, hold your head high/ Even if you have to cry/ Don't let your crown fall."
The Village by Wrabel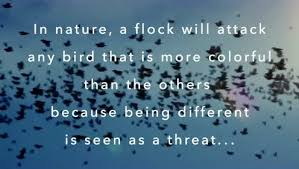 Wrabel – The Village (Official Video)
This is an outstanding song that is pretty much an anthem to any queer person.  It tells the story of someone living in a homophobic and transphobic home, where they aren't accepted by their family, and it makes them feel terrible about themselves.  (Watch until the end!)
Waving Through A Window by the cast of Dear Evan Hansen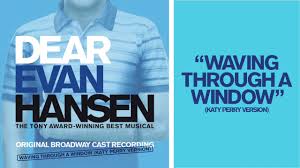 For all Broadway lovers, this song is for you.  Waving Through A Window is a beautiful song about feeling invisible, and wondering if you'll always feel that way.  This is honestly one of my favorite songs of all time.
Wondering by Olivia Rodrigo and Julia Lester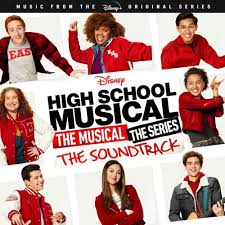 Olivia Rodrigo, Julia Lester – Wondering (HSMTMTS | Ashlyn & Nini Piano Version | Disney+)
Wondering is a song from a TV show based on the High School Musical movies, called High School Musical: The Musical: The Series.  It's one of the best songs on the soundtrack.  Wondering is about feeling lost and thinking about what might have happened if you did something differently.
Honorable Mentions:
These are songs that are honestly really great that I didn't add to the article but I hope you take a minute to check them out!
ALSO: remember to follow @chwlionsroar on Instagram for updates on the newspaper!!