Week 3- Student Spotlight
CORRINE MARTELLO: JUNIOR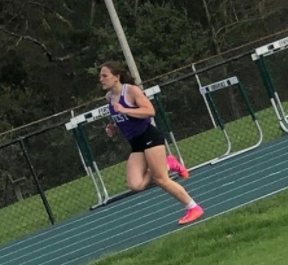 Corrine is a natural leader and an excellent student. She is among the top of her class and always takes pride in her work and participation in activities in and out of school. She is involved in cheer, winter track, spring track, and she is the social media coordinator for the Athletes Against Bullying Club. Ms. Anthony and Ms. Lamb say that "she is the type of kid you want to coach and is excited to see at practice improving every day". Great job Corrine, keep it up!
DAHVIN ESPINOSA: SENIOR
Dahvin is a student who is full of good energy. He is involved in DECA and a talented student. Mrs. Minutolo describes him as "a light in a dark time". Dahvin is always eager and willing to help others. Dahvin is an amazing example of a West student. Keep working hard!