An Interview with Winning Lip Sync Battle Choreographer, junior Skylar Murphy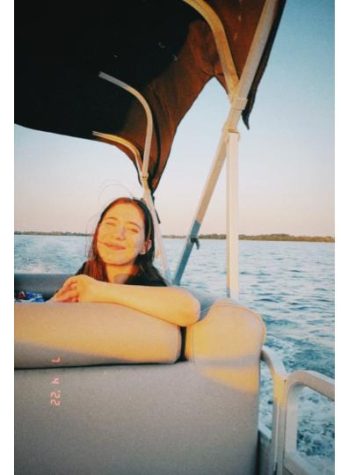 Photo courtesy of Skylar Murphy
Skylar Murphy, '24, is this year's winning choreographer for the Cherry Hill West Spirit Week Lip Sync Battle. Skylar and 20 of her classmates worked incredibly hard to produce a big win. In this interview, Skylar provides some insight into how the performance came together and what inspired her to become a choreographer in the first place.
Q: When did you start dancing? How long ago?
A: I started dancing at the age of 4 and got into competitive dance around 11.
Q: What made you want to be the choreographer for this year's Lip Sync Battle?
A: All my friends knew I danced so they pushed me to do it last year. I loved it so I did it again this year!
Q: How did you know what songs to choose?
A: I didn't make the mix–someone else from student government just gave it to me.
Q: How did you come up with your ideas? What was your inspiration?
A: I watched 80s dance videos but otherwise just my previous knowledge of dance. I tried to keep it easy and simple.
Q: Were you satisfied with the outcome of the performance?
A: Absolutely everyone looked great.
Q: What was the biggest challenge you faced as a choreographer?
A: Getting everyone to show up to rehearsals.
Q: What did you like the most about choreographing?
A: Watching everyone practice the choreography and come in the next practice knowing all of it very well.
Q: Is choreographing something you would like to do/continue in the future?
A: Absolutely, I love to choreograph and see all my ideas come to light.
Q: Anything else you'd like to say or include?
A: I couldn't have done this without my class. They were very committed to winning Lip Sync. Many people are also trying to take this win away from my class because we won two years in a row. They are saying we "didn't lip sync enough" or the "choreography wasn't as good as the other classes." But remember we had about 20 kids in our lip sync, the other grades had 4-10. It's easier to get 10 kids to lip-sync than 20. All of this ignores the fact that most of us did lip sync the whole time and there are videos to prove that. As for the choreography comments, I take them with a grain of salt. I managed to have all 20 kids on the stage during all 10 minutes of the dance–no other medley managed to do that this year. The execution of my choreography was close to flawless because of the commitment of the class of 2024. We are ready to take win #3 next year.