An Unbelievable Shock From The Birds
As the NFL strolled into the halfway mark of the season, 
the undefeated Philadelphia Eagles took their first loss to the Washington Commanders, making their record 8-1. The Philadelphia Eagles have battled, succeeded, and struggled all within the past 5 seasons, this year reaching a peak in victory. The Birds have achieved 8 wins so far this season, and despite their loss in week 9, they continue to strive for the leading record, competing with the Minnesota Vikings who hold a record of 8-1 as well. 
              Photo Courtesy of WTOP News
The absence of quarterback Carson Wentz as the Eagles headed into the 2021 season, left rookie Jalen Hurts with a major gap to fill and the entire team a significant change to adapt to. Wentz led the Birds through an unforgettable season in 2018 until tearing his ACL. Following his injury, Nick Foles stepped in and led the team to victory in the 2018 Super Bowl. Wentz continued to battle after coming off injury, however his performance diminished and Jalen Hurts took over as starting quarterback in the 2020 season. Eventually, Wentz was traded to the Indianapolis Colts in 2021.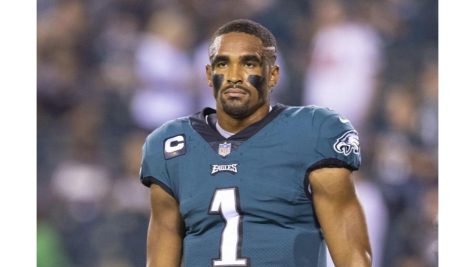 Photo Courtesy of Bleeding Green Nation
Although Wentz's gap left a poor impact on the Eagles' record in the 2021 season, Jalen Hurts and his teammates have bounced back significantly. The Birds have already taken down both of their major competitors, the NFC East Dallas Cowboys and the Minnesota Vikings, who compete outside of the NFC East division. Therefore, the question remains: will fans be seeing an Eagles appearance in the Superbowl?