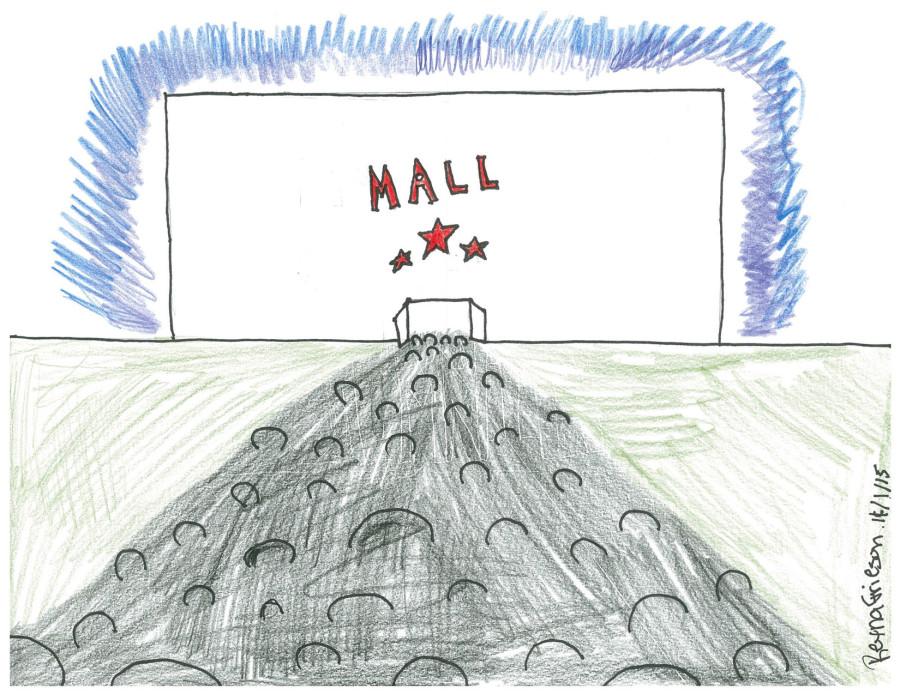 Over the years, Black Friday has become a cultural phenomenon.  The day after Thanksgiving, consumers have rushed to nearby department stores to take part in some of the biggest sales of the year.  In more recent years, the Black Friday sales have been starting earlier, on Thanksgiving and even the days preceding Thanksgiving.  Shoppers have prioritized saving money on non-essential items over spending time with their families on Thanksgiving.  As if that weren't bad enough, there have also been numerous acts of violence at Black Friday sales throughout the nation.
However, this isn't the worst of Black Friday.  Looking more closely at Black Friday, it is plain to see that Black Friday is morally wrong and also reveals some negative facts about society.
Black Friday can bring out the worst in some people.  Black Friday shoppers commit many acts that are considered morally wrong.  An obvious one of these acts is greed.  Millions of people in the United States have rushed to the stores on Black Friday, buying countless expensive items, many of which they wouldn't have been able to afford otherwise.  These shoppers have gone to extreme lengths in order to secure these items, including camping out in front of the store days in advance.  The need to acquire expensive items has been prevalent among Americans.
This need is also driven by envy.  Many Americans are jealous of the possessions of others and feel the need to acquire unnecessary luxuries such as 72 inch TVs in order to feel superior.
Possibly one of the worst acts committed during Black Friday is wrath: feelings of extreme anger.  There have been countless brawls during Black Friday, all over material possessions.  In 2013, a Las Vegas shopper carrying a big-screen television was shot. In 2011, a Californian woman pepper-sprayed fellow shoppers in order to purchase a discounted Xbox 360 before they could.  Possibly the worst of these events is what happened in Valley Stream, New York in 2008.  Shoppers at a Wal-Mart location were anxiously awaiting the store's opening at 5:00 am.  Eventually, the shoppers decided they couldn't wait any longer and busted down the doors.  As the crowd rushed into the store, they trampled a 34-year-old employee to death.  Shoppers refused to stop and help the employee.  They even shoved police officers that were trying to help out of their way.
What's unfortunate about Black Friday is, despite the fact that it is morally wrong, it has become a necessary evil for some people.  According to the United States Census Bureau, the poverty rate for America in 2014 was 14.8 percent.  This means that 46.7 million people lived in poverty.  For many of these people, Black Friday is one of their only means of acquiring things essential to living.  Something interesting, however, is that Black Friday sales actually went down in 2014.  This might indicate that previous Black Friday shoppers are now too poor to shop on Black Friday.  Overall, this situation is unfortunate, but it does not excuse the behaviors of the other shoppers described above.
While there is a lot wrong with Black Friday, shoppers may be moving towards a better future.  Though the lower Black Friday sales in 2014 may be because of poverty, it is also possible that people have chosen not to go shopping on Black Friday.  Retailers such as GameStop and Staples have announced that they will no longer be open on Thanksgiving, which will allow their employees to spend the day with their family and friends.  If more retailers follow this trend, society may return to its original state before it was corrupted by Black Friday.