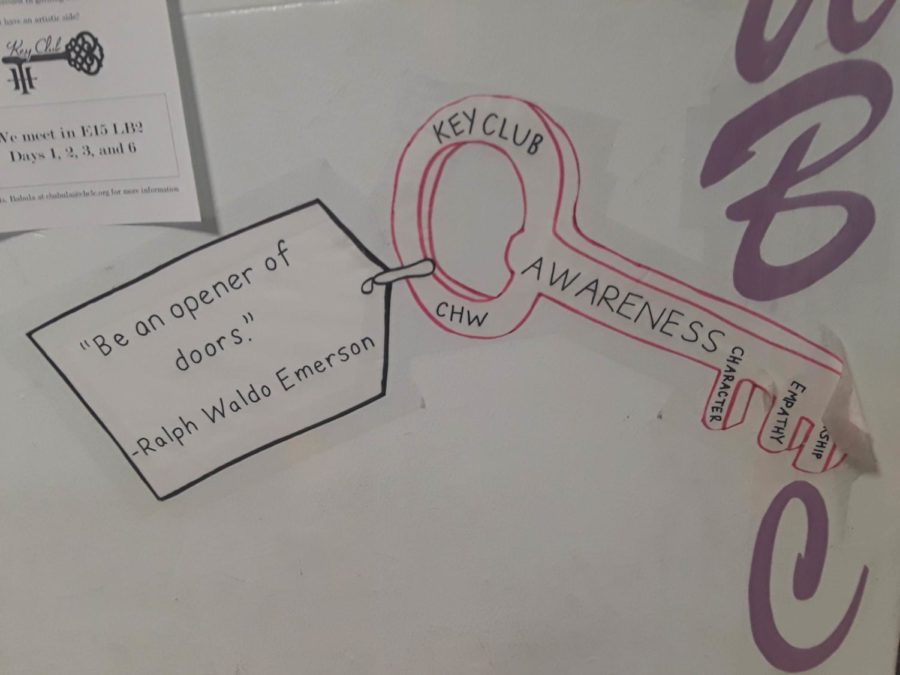 Key Club is an international student-led organization with the goal of raising awareness of a variety of issues in society, such as lack of literacy and homelessness. Although the club was on hiatus for the first two marking periods, in the near future it intends to promote their ideals and help out the community in a variety of ways, such as reserving a wallspace in the D-F Wing intersection that will be dedicated to promoting awareness of societal issues.
The core values presented in Key Club are leadership, character-building, caring and inclusiveness. The club intends to make a positive difference in the world by providing its members with opportunities to develop initiative and leadership skills by serving their schools and communities.
The club meets in E15 during LB2, on days 1, 2, 3 and 6. Prospective members are encouraged to enter with an open mind and to help out in whatever way they can. If you have any questions, email [email protected] for more information.